Empathy is 'the single biggest predictor of innovation' -Martyn Newman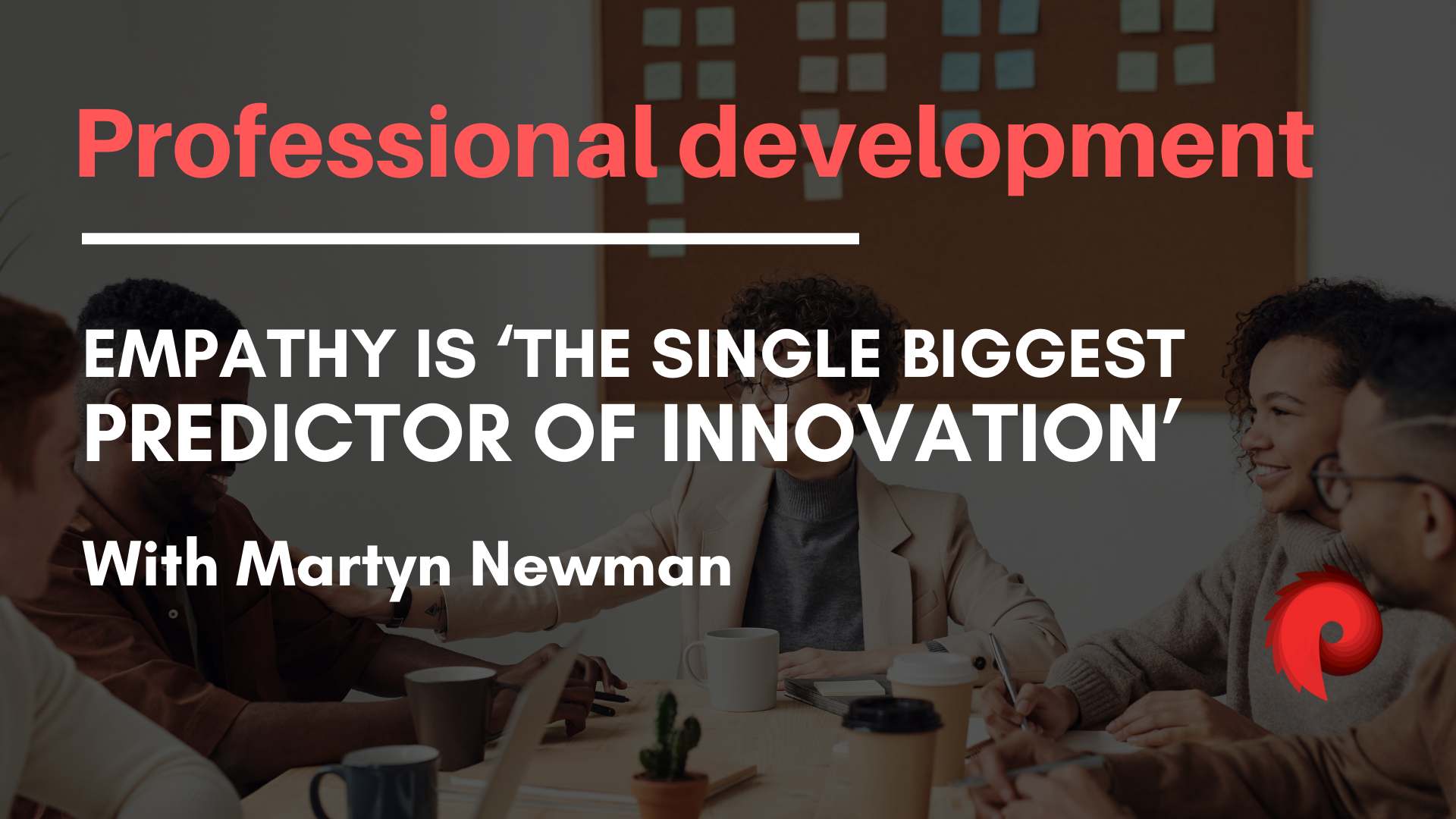 One of the most sought after and discussed leadership traits these days is the quality of empathy. Why is important? And can it be learned?
At Pendulum Summit 2018, global expert on emotional intelligence (EQ) and mindfulness Martyn Newman shared his his invaluable knowledge on leadership: self-confidence and self-reliance are absolutely essential for good leadership,
Dr Newman, who is a clinical psychologist specialising in emotional intelligence and mindfulness, said that in the companies which he had worked with, including Sky and Network Rail in the UK, an important trend was that the company leaders scored above the average on emotional intelligence.
The leaders scored really high on the skills of self-reliance, with the highest score on the emotional intelligence scale being self-confidence.
"When you decide to lead it's all about can you grow other people. When you meet them [top leaders], you feel refreshed because you feel they have something to offer you," Dr Newman told our audience.
"As a leader you need to find ways to motivate people and inspire them to change."
Dr Newman also revealed that empathy was the single biggest predictor of innovation that his research had found.
"No skill will improve your leadership brand to sell and inspire more than empathy, and it is very hard to develop," he said.
Despite being hard to develop, it can be done and Pendulum 360° has a wide range of speakers to help you hone your emotional intelligence and become attuned to your team members and customers. Also, you can watch past Pendulum Summits to ensure that you don't miss out on all the winner's wisdom! Join now at pendulum-360.com!
source: https://www.independent.ie/
Martyn Newman PhD is a clinical psychologist and a global authority on Emotional Intelligence and Mindfulness. He is the author of the best selling book 'Emotional Capitalists – The Ultimate Guide to Developing Emotional Intelligence for Leaders' and more recently 'The Mindfulness Book' as well as the Emotional Capital Report (ECR), the international benchmark for measuring emotional intelligence and leadership performance.