Going Live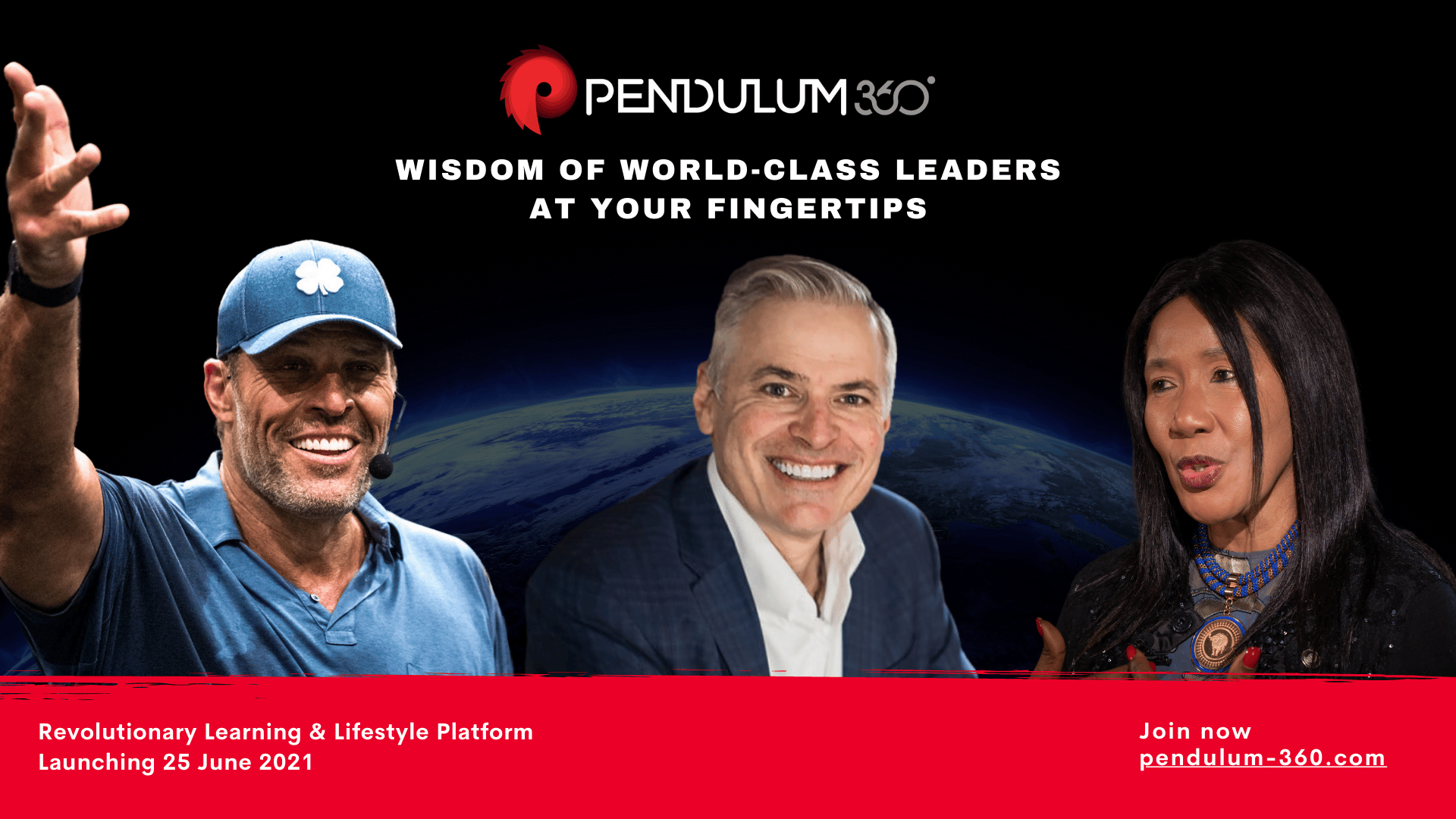 We are truly excited to welcome you all to Pendulum 360. With our launch event now less than two weeks away, we wanted to touch base with you regarding the next steps in advance of our launch event on June 25th.
You should have received an email from us with a link to your order where you were asked to begin assigning your membership/memberships. This is a very simple process whereby you insert the names and email addresses for each of your members. Thank you very much to all who have done this, it is much appreciated.
Closer to the kick off event on June 25th (10.00AM GMT – 1.00PM GMT) each member will receive an email with their login details and instructions on how to access the platform.
Access to the platform will be through our website where you will be able to select the login link in the primary menu of our site.
You will be prompted to fill in your username and password that have been provided to you (or perform a password reset using the link in this section if you need a reminder sent to your email).
Once logged in you will automatically be directed to your Member's Area where you can manage your account and access all Courses, Content and the Community.
The launch event on June 25th will consist of 3 virtual sessions from:
Tony Robbins, World's #1 Life and Business Strategist
Dr Makaziwe Mandela, Global Authority on Resilience
Patrick Lencioni, Pioneer of the Organisational Health Movement
There will be other contributors on the day as well as course previews, inspirational videos, entertainment and the ability for members to connect.
All members will get access to the following benefits as part of their membership:
Access to 20+ highly targeted micro-learning courses delivered in a 'Netflix-style' format from Dr Harry Barry (21 days to Armour-plated Wellbeing), John Demartini, Jack Daly, David Meerman-Scott to name a few in Health, Wellbeing, Nutrition, Performance, Self-Leadership and a myriad of other personal and career areas.
Access to the Pendulum Inspired Leadership Programme (accreditation pending) with 8 high impact modules. Value of this alone is €2700!
Access to over 100 Pendulum Summit presentations from Sir Richard Branson, Jack Canfield, Lisa Nichols, Bob Proctor, Dr Deepak Chopra, Randi Zuckerberg and more!
Access to the Pendulum 360 Community which promotes social learning, allows you to interact with others, ask questions, start discussions, share posts or find your accountability partner.
Personalised learner pathways ensure that you are kept on track.
Certificates of Completion for CPD purposes.
Access to 4 Virtual Workshops from Global Experts to drive community engagement and networking:
September 2021: 360˚ Wellbeing
November 2021: Purpose and Performance
February 2022: Self Leadership
May 2022: Becoming The Best Version Of You
Looking forward to welcoming you all on June 25th.
All the best,
Team Pendulum