Tips For Success In The Digital Age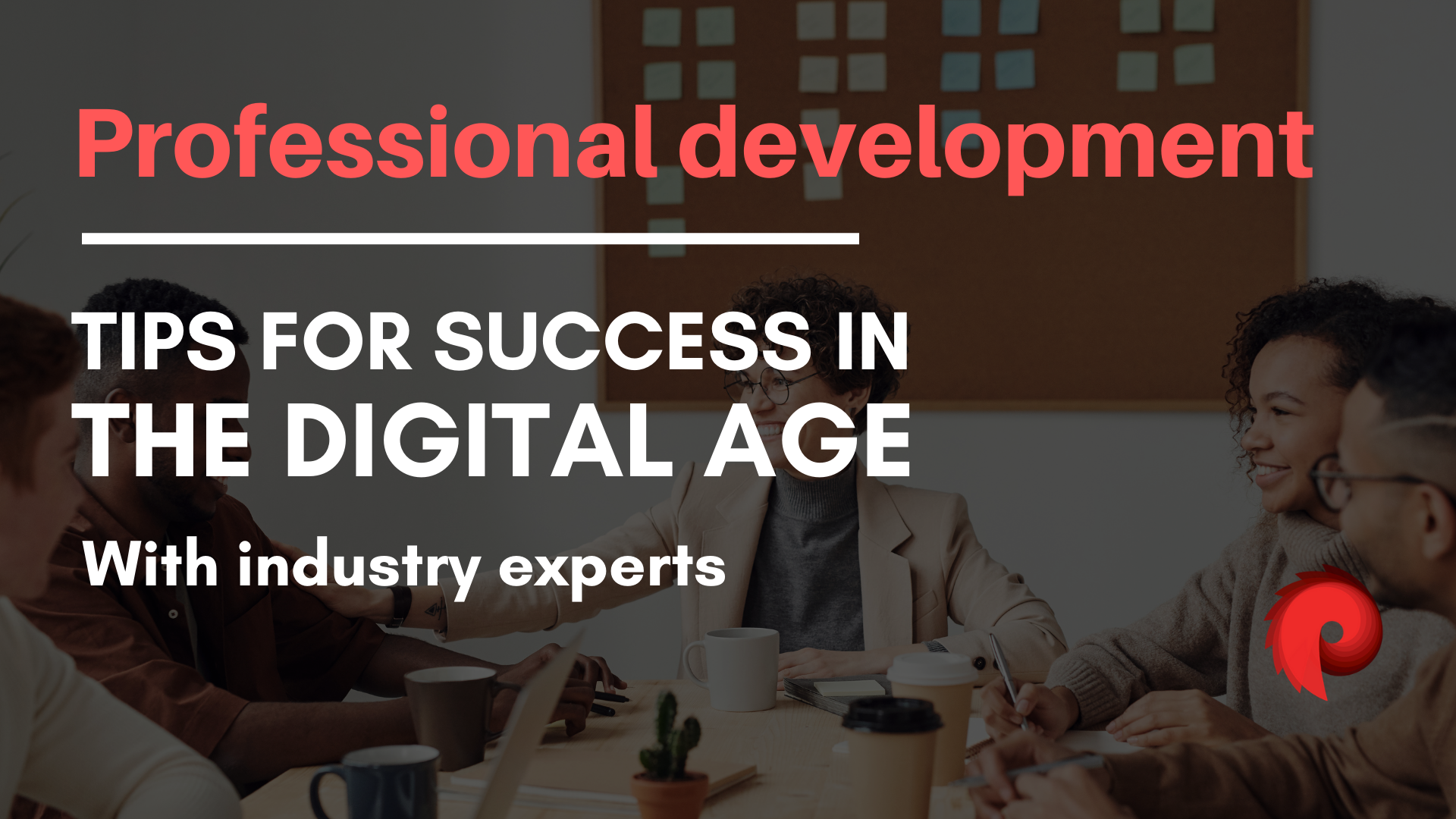 "In times past and even present, many executives still delude themselves that their business and private personas are separate"
In this article, we discuss tips for success in the digital age. We certainly won't thank the pandemic, but it has most definitely given us the push we need to embrace digitalisation and the new ways of working which are taking the corporate and organizational world by storm. Here at Pendulum we have embraced the new digital era of work, launching Pendulum Resurgence last year, and last month our revolutionary Pendulum 360° platform, although we are still incredibly excited to host our annual events in person again. 
Jack Canfield, who has captivated audiences at past Pendulum Summit events, has some expert wisdom for leaders and entrepreneurs to survive and thrive in the new digital era of work. They are as follows.
1. Master the Technology You Need. In the world of communications, three of Canfield's ideas on this theme reign supreme: 1) read with a purpose. When you research a topic, answer emails, or simply catch up on the news, know your purpose for browsing and stick to the agenda at hand, no matter how tempting the other headlines may be. 2) Consider dividing your technology by function. Reserve the office computer for work, the ipad or laptop for bill paying and news and the cellphone for online directions and calls. This strategy can help to shield you from the plethora of distractions a multifunction device can provide. 3) Perhaps most important of all—don't kid yourself that the material you share or store online will stay private.Yes, select and use your online services with care. But if personal photos, private stories or snide emails are not meant for viewing by others, take a page from the crisis management rulebook and consider carefully whether you should post them at all.
2. Brand Yourself with an Online Persona. In times past and even present, many executives still delude themselves that their business and private personas are separate. They are not. Some even pride themselves from disassociating their online presence from anything that could resemble the field of business they fill. This is short-sighted. Imagine the benefits of letting the world see the interesting and valuable aspects of the work you pursue. Let the values you hold be visible in the conversations you enter. A surprising number of entrepreneurs are building their public personas around their business values and vision. Some, like a woman CEO Canfield interviewed, even take efforts to avoid being known for their personal hobbies except on separate and carefully shielded locations for viewing by only family and a select group of friends, to avoid distracting followers from the values and activities that make up their professional brand. This is the opposite of traditional thinking, when executives were horrified of losing the allegiance of friends if they dared to post a message related to their professional role.
3. Use Social Media in a Way That Enhances Your Reputation. Most every entrepreneur or senior executive should consider creating a personal website or at least a professional blog. Insights on your industry of focus, interesting and educational tidbits, and even inspiring examples and stories can go far to establish and uphold and accurate and positive reputation and brand. Not all that you post needs to be about "you"—in fact, you will be more highly regarded if you can act as the conduit for great information that falls within the umbrella of your personal and professional brand from a variety of sources (properly cited and with your own insights and analysis added, of course).
4. Use the Exponential Power of Crowdfunding. Within the category of crowdfunding, consider both crowdfunding—the phenomena of raising money for ventures through donations or small investments from a vast base of participants—and crowd sourcing, where the online world can provide ideas or serve as sources of market reaction and resource for you. Canfield notes that at least one author—Robert Kyosaki, the co-author of Rich Dad Poor Dad—actually crowdsourced the majority of his most recent book, inviting online readers to submit their stories and ideas via an online forum, with the caveat that the material he deemed most useful would also become a part of the book.
5. Connect with People Who Can Expand Your Vision. As an entrepreneur, consider the company you keep. Do you spend your time with fellow whiners who can commiserate with you about bad employees, leaders, policies and the way the world's gone wrong? Or do you seek out the people who can inspire your greatness and even "call you on your stuff" when you've complained and blamed for a bit too long? Make it a practice to seek out and spend your time with people who are stronger and better than you.
Source: forbes.com
Want More? Check Out Our World-Class Virtual Learning and Event Solutions…
Pendulum 360° Revolutionary Learning & Lifestyle Platform:
Pendulum 360° is an amazing, world class individual, client or company solution to enhance physical and mental well-being, performance with purpose, self leadership and a myriad of other personal and career skills. Pendulum 360° grants you access to past Pendulum Summit presentations, our world famous Pendulum Inspired Leadership Programme, over 20+ micro-learning courses covering everything from nutrition, fitness, and mindfulness to leadership, marketing, and networking, and access to an impressive library of 100+ Pendulum Summit presentations.
Secure your membership today on pendulum-360.com and get ready to transform your life! For more info on group rates email welcome@pendulum-360.com.